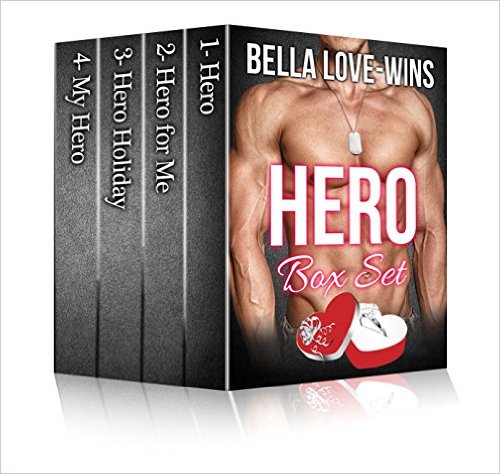 $1 Steamy Romance Box Set Deal – Complete Series Adult Romance Box Set Deal
*HERO (The Complete Series): Billionaire Romance (Deal, Not Free) by Bella Love-Wins. Price: $0.99. Genre: Adult Romance Box Set Deal of the Day, Sponsor, Women's Adventure, Action & Adventure, Romance, Western. Rated: 5 stars on 10 Reviews. ASIN: B01BGZOHRE. Reviewers love it: WOW! This is an awesome collection of books just in time for the Valentines! Absolutely amazing! If you love scorching firefighters, you will enjoy these stories! There is action, drama, suspense and enough raunch that one needs in an exciting adult romance! A sweet story by an amazing author! I highly recommend this series!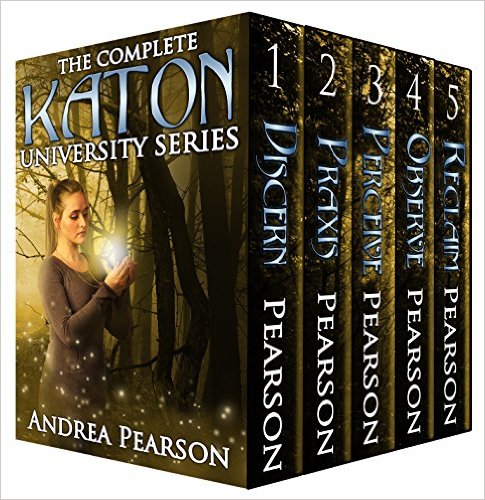 $1 Excellent Complete YA Fantasy Romance Series – 5 Books, Clean Romance
*The Complete Katon University Series (Deal, Not Free) by Andrea Pearson. Price: $0.99. Genre: YA Fantasy Romance Box Set Deal of the Day, Sponsor, Suspense, Clean Romance, Inspirational, Paranormal & Urban. Rated: 4.8 stars on 36 Reviews. 879 pages. ASIN: B016MWT1XQ. Reviewers love it: Wonderful series! I loved it so much that I joined the author's book club! Having the books together kept the continuity of the stories. I thoroughly enjoyed this series! It is fast-paced and kept my interest! Don't miss out on this one! Excellent, clean and magical! Hold on to your seat and enjoy it!
*COZY MYSTERY 7 BOOK SET: CATS, CUPCAKES AND KILLERS Kindle Edition (Deal, Not Free) by Sylvia Selfman, Leigh Selfman. Cost: $0.99. Genre: Cozy Box Set with 4 Recipes Deal, Sponsor, Culinary, 4 Recipes. Rated: 4 stars on 4 Reviews. 901 pages. ASIN: B01B0T1HD8. Reviewers: Wow! Seven of my favorite books now under one cover! It comes with 4 tasty recipes – Russian Blini and Caviar (with home made Creme Fraiche), Girdlebuster Pie, Guilt-free pizza with Cauliflower Crust and Gluten-free Pecan Pie made with almond flour crust and honey. Please Note: The individual books are rated 4.5 stars on 367 reviews.